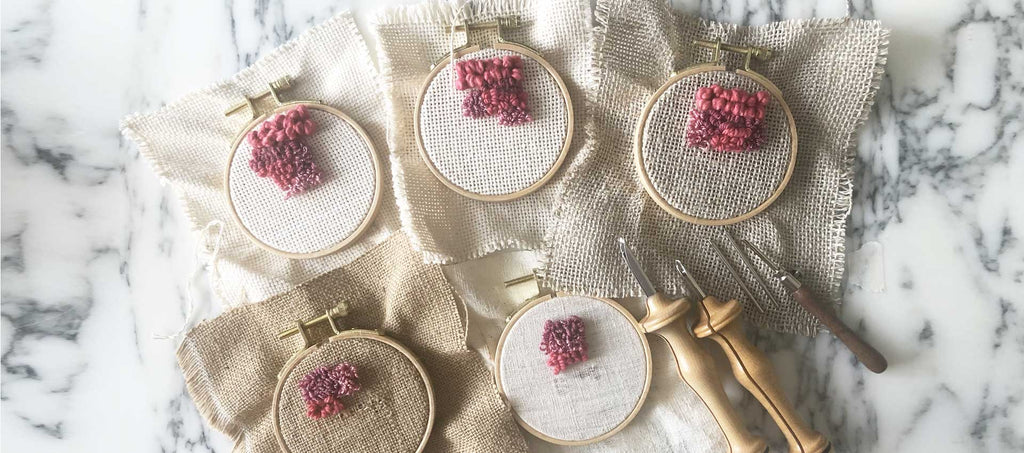 Have you tried punch needle but it just wouldn't work? One of the common mistakes is wrong pairing! Be it yarn + punch needle, punch needle vs foundation cloth or all three! 😱
We will walk you through a few commonly used foundation cloths vs our preferred punch needles. You'll get a good idea how to select your foundation cloth, punch needle and yarn for your next project and become a confident punch needler.
Here's a comparison chart that can come in handy when you go materials shopping for your punch needle project.
We made this video for our feature segment in 2020 for International Punch Needle Day and I want to share it with you too. It is around 20 minutes long so please bear with me! 🖤