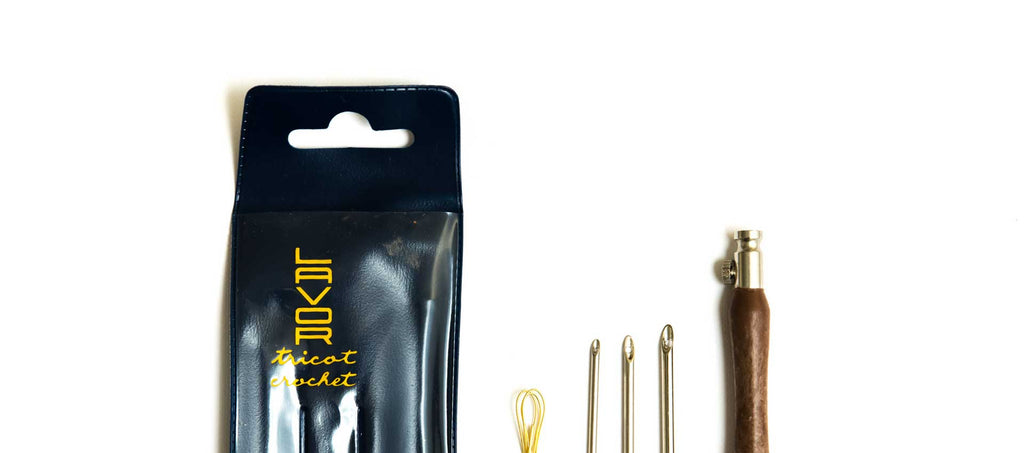 The Lavor Fine Punch Needle Set is our go-to when we are using yarn from DK weight to thin 6-ply embroidery thread. The set comes with three needle sizes and are great for creating detailed designs as well as beautiful textures with the adjustable needle tip.
If you purchased a DIY Fine Punch Needle Kit, here's a quick video to get you started.
Step 1: Setting up & threading the tool.
Suitable yarn weights for each needle size:
Small – 6ply embroidery thread or lace weight yarn
Medium – sport or fingering weight yarn
Large – DK weight yarn
Step 2: Stretch your foundation cloth
Monks cloth is highly recommended for beginners as it is smoother and easier to punch into. It works great with the large and medium needles and their respective yarn.
Step 3: Let's get punching!
Pro Tip:
• if you are using a wooden embroidery hoop, make sure you use one that is 6" or smaller otherwise the fabric will slip when punching
• to prevent the fabric from slipping, check that your embroidery hoop has a screw thread so you can use a screw driver to tighten it further or use a pair of pliers to do so
• we find using the Morgan No-Slip Hoops eliminates the frustration of loose fabric especially for larger sizes
• if you are looking to make a fuss-free punch needle project, you can get a prestretched frame (available in monks cloth, rug warp and primitive linen) so you can focus on the designing and punching!
Remember to tag us @withautumn.sg and #punchwithautumn on Instagram with your punch needle works! 🖤