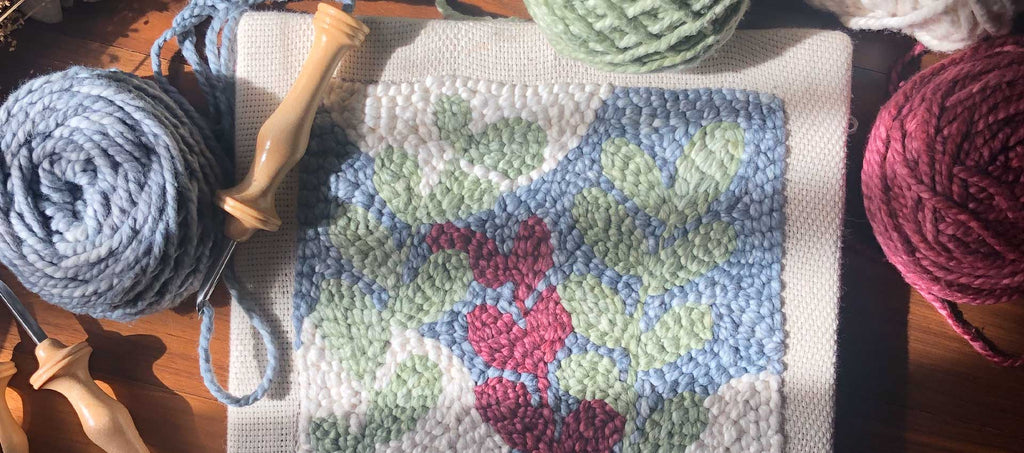 Punch needle embroidery has taken the textile craft world by storm! You've probably have seen it when you were little as it goes way back to the days when our grandmas made rugs at home. This is a super satisfying craft that is easy to pick up and great for children too!
We designed DIY Chunky Punch Needle Kits in several designs or if you already own an Oxford Punch Needle, this tutorial will get you started and answer some of the most commonly asked questions!
Here's how you can get started:
About Oxford Punch Needle
The oxford punch needle is designed and patented by Amy Oxford is ergonomically designed for comfort and speed while punching. It features a maple wood handle and electro-polished stainless steel needle, made in USA and offers lifetime guarantee. Fabric strips, chunky yarn and rug wool work beautifully with this needle.
Here are some really useful tutorials by Amy to help you become a better punch needler!
If you prefer an easier way to remove the monks cloth after punching, the Morgan No-Slip Hoop is highly recommend. It literally holds the base fabric taut just like its name suggests – it does not slip!