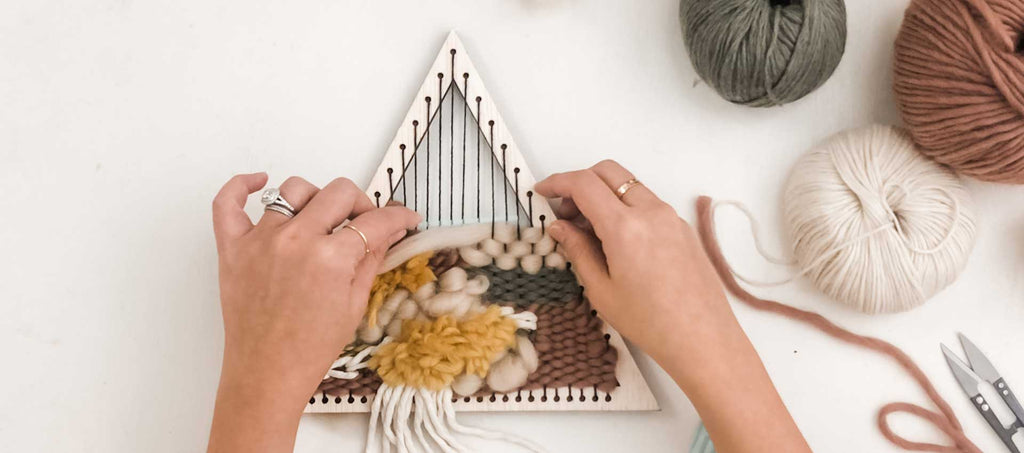 WithAutumn Shape Loom Weaving Kits  are designed in-house and handcrafted in Singapore. They are made from birch plywood and sanded smooth for a natural rustic look. We currently have 3 designs – cloud, home and set of 2 triangles.
These kits are great as gifts for your craftsy friends or make a statement home decor to hang in your wall. Be sure to tag us on Instagram or Facebook with your completed masterpieces! #weavewithautumn
WHAT'S IN THE KIT
• shape loom
• tapestry needle
• cotton warp thread
• weaving needle
• weaving comb
• yarn & fibre bundle 
HOW TO WARP
By warping the frame with a strong yarn, you create a vertical "backbone" to weave on.

BASIC WEAVING TUTORIAL
With a few simple weaving techniques combined with different textured yarn, you'll create bobbles, braids, tassels and fringes, and tight weaves. Mix and match, and fill you the entire inside of the shape loom with textures.